When it comes to the size and shape of a deck, there are numerous considerations to make. The most important factors include the desired amount of space, the need for privacy from adjacent homes or yards, and ease of use with existing furniture.
Additionally, these features can drastically affect your outdoor living experience. In terms of size, decks should be large enough for an adequate seating area in addition to a dining table.
If you have limited space or want more privacy than afforded by traditional open-air designs, consider one that is partially covered with pergolas and overhangs. This will allow you to entertain outdoors while still protecting yourself from the elements.
It is also important to keep in mind that if your deck abuts another house or yard, you may need higher railings along those sides for additional security and peace of mind. Shape plays an equally vital role when designing a deck as it dictates how it will look and feel in its environment once built.
Rectangular decks tend to offer more usable square footage but lack visual interest compared with curved ones which provide greater aesthetic appeal but less room for furniture placement due to their unusual angles and curves around obstacles such as trees or walls on your property line. To maximize both form and function choose a design that blends both straight lines with subtle curves where necessary.
Keep in mind too how different shapes might affect access points depending on whether they're accessible via stairs, ramps, multiple doors, etc. By combining size, shape, functionality, privacy concerns & other factors you can create an ideal outdoor living oasis tailored specifically to your needs & lifestyle!
Factors to Consider When Choosing a Deck Size and Shape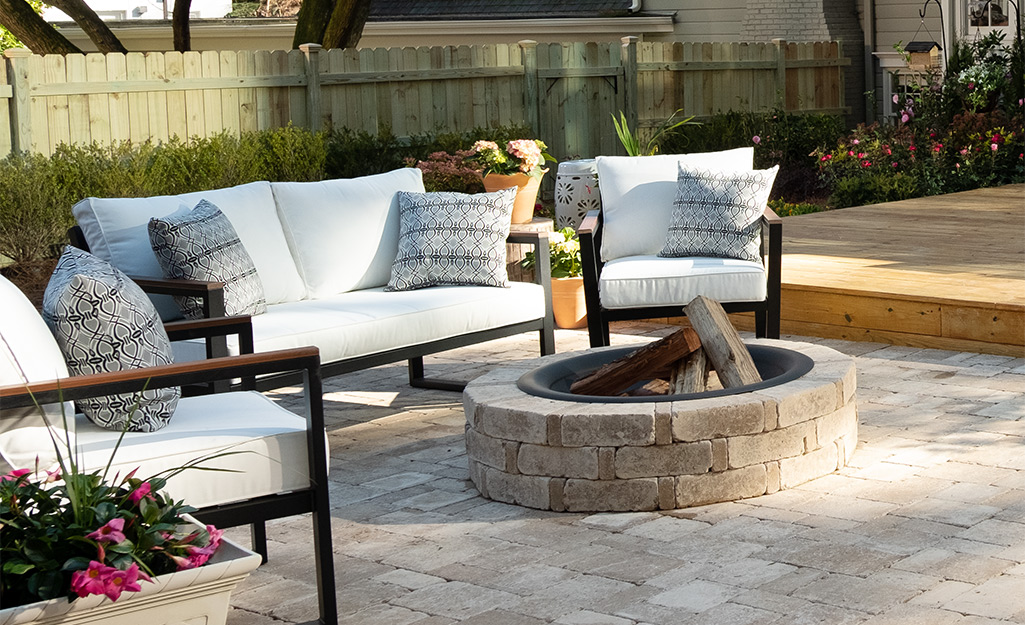 Choosing the size and shape of your deck can have a huge impact on your outdoor living experience. When making this decision, there are several factors to consider that will help you create the perfect space for outdoor activities. The amount of available space is one important factor – make sure to measure the area accurately before you start building.
You should also think about what activities you plan to use the area for – if it's mostly for entertaining guests, a larger deck might be more suitable than an intimate gathering spot. Another consideration is how much sun and shade the deck will get throughout different times of day – if you want lots of natural light, opt for an open design with plenty of windows or skylights; however, if privacy is more important then a solid roof may be necessary.
Finally, don't forget about style: choose materials such as wood or composite that match your existing decor so that they blend in seamlessly with your home and garden. By keeping these factors in mind when selecting a deck size and shape, you can ensure that your outdoor living experience is comfortable and enjoyable!
Benefits of Different Sizes and Shapes of Decks

The size and shape of a deck can have an immense impact on the outdoor living experience. Decks come in all shapes, sizes, and materials, offering homeowners unique design options for their backyard space.
Each type of deck offers its own set of benefits that should be considered when designing your outdoor space. Smaller decks are ideal for those who like to keep it simple but still enjoy the outdoors without taking up too much yard space.
These decks offer great flexibility in terms of placement as they can fit into small nooks or alcoves that may not accommodate larger decks. Additionally, smaller decks require fewer materials and therefore less cost upfront than bigger ones which makes them a popular choice among budget-minded individuals.
Larger decks provide more room for entertaining guests or hosting events such as barbecues or parties – making them especially desirable if you plan on having frequent gatherings throughout the year. Thanks to their generous proportions, large decks also allow plenty of freedom when it comes to furniture layout ensuring you'll have ample seating no matter what kind of event is planned! Plus these spacious platforms give off a grandeur feeling showcasing your home with style and sophistication from every angle.
The shape is another factor that contributes to the overall aesthetic appeal of any deck design – curved edges add visual interest while square corners create clean lines providing structure and definition to your backyard oasis. With so many different shapes available, there's something out there to suit any taste whether traditional or modern! For example, rectangular-shaped patios mimic indoor rooms while round ones are perfect for intimate conversations between family members or friends alike! No matter what size or shape you choose for your deck design one thing remains true – making this addition will bring life back into your outdoor living experience creating lasting memories with friends & family along the way!
Challenges with Different Sizes and Shapes of Decks
When it comes to decks, size, and shape are two important considerations. While many homeowners opt for a standard-sized deck, there are advantages and disadvantages to having one that is larger or smaller than the norm. Additionally, the shape of your deck can also affect how you use it.
For large decks, the biggest challenge is often getting enough furniture onto them to entertain guests or simply enjoy outdoor living experiences like barbecuing with family. With limited space available for chairs and tables, homeowners must be creative when styling their large decks to make sure they get maximum use out of their outdoor spaces.
On small decks, however, finding appropriate pieces can be difficult as well since oversized items may take up too much valuable real estate on these compact surfaces. The shape of a deck matters as well – curved edges add visual interest but will require custom-made pieces if you want any seating around its perimeter while square or rectangular shapes provide more flexibility when it comes to creating usable areas with standard furniture sizes from stores or online retailers.
Decks made up of multiple levels can help maximize space by providing options for both dining areas and lounge spots without taking away from each other's functionality – allowing everyone in your home to make the most out of their outdoor experience regardless of the size or shape of the deck itself!
Conclusion
The outdoor living experience is greatly enhanced by the size and shape of your deck. A larger deck allows for more space to entertain guests or relax in an outdoor setting, while a uniquely shaped deck can be used to create stylish designs that complement any home.
Decks come in all shapes and sizes, so you have many options when it comes to customizing your own outdoor living experience. With careful consideration of the size and shape of your deck, you can ensure that you maximize the potential of this type of outdoor recreation area for years to come.