Traveling with your engagement ring can be a daunting experience. It requires more than just packing it up and hoping for the best – some precautions must be taken to ensure its safe arrival at your destination.
From securing the right kind of packaging to taking extra security measures during transport, this article will provide you with useful advice on how to travel safely with your treasured piece of jewelry. Learn about the tips and tricks for transporting your engagement ring safely while also understanding why they're necessary so you don't have any nasty surprises along the way!
Prepare Your Engagement Ring for Travel
When it comes to preparing your engagement ring for travel, there are a few important steps you should take. Firstly, if possible, ensure the setting of the diamond is securely fastened with prongs or bezel.
This will prevent any shifting and reduce exposure to potential damage from knocks or being caught on objects. Secondly, when packing your jewelry in your suitcase make sure that all pieces are individually wrapped in soft cloths such as velvet pouches to avoid them becoming scratched or entangled with other items.
Thirdly, consider an additional layer of security by using tamper-evident bags when transporting valuable items like engagement rings onto airplanes and other forms of transportation where they could be exposed to loss or theft. Finally, if you plan on wearing your engagement ring while traveling then secure it in a safety deposit box at check-in so that it remains safe during your journey.
Traveling with an engagement ring can be stress-free if these precautions are taken into account – but remember not to panic if it gets lost along the way!
Keep Your Engagement Ring Secure While Traveling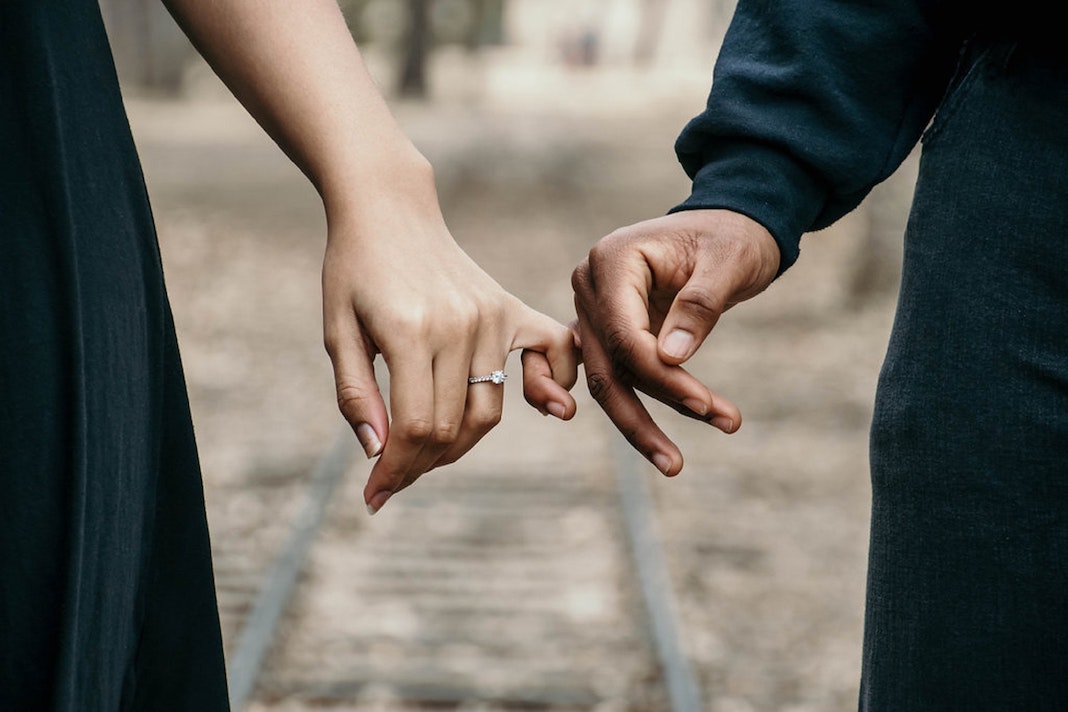 When traveling with your engagement ring, it is important to take precautions to ensure that it remains secure. While there are several measures you can take when packing and carrying the ring, some of the most effective steps include:
1. Pack your engagement ring separately in a safe place like a carry-on bag or purse away from other items. This will help reduce the chance of any potential damage or theft while on the road.
2. When not wearing your ring, keep it secured in a hotel room or other secure area during your travels whenever possible.
Doing this will help protect against accidental loss and robbery as well as provide additional peace of mind for when you need to leave your belongings unattended for extended periods.
3. Make sure to familiarize yourself with airport security policies regarding jewelry before flying; many airports have different requirements when it comes to packing and bringing personal items onboard flights so be aware of these regulations ahead of time if applicable to avoid any unnecessary confusion at check-in points or security screenings
4. If youre concerned about leaving valuable pieces behind while out sightseeing, consider purchasing an inexpensive replica wedding band or necklace that looks similar but isn't worth nearly as much – this way you still get all the benefits without having to worry about losing something irreplaceable!
Use Extra Precautions When Visiting High-Risk Locations
When planning any kind of travel, it is important to take extra precautions when visiting high-risk locations. Whether you are traveling with your engagement ring or not, there are certain risks associated with going to unfamiliar places and unknown environments.
One way to protect yourself from potential theft or other dangerous situations is to research the area before your trip, noting any known hotspots that may be best avoided. Additionally, if possible, travel in groups rather than alone as this will help reduce the risk of being targeted by criminals. When out and about during a trip at a high-risk location, always keep your items close at hand such as wallets and jewelry – including your engagement ring! If possible try not to wear particularly expensive jewelry while on vacation so that you don't attract unwanted attention from those who would seek to rob you for it.
Finally, make sure that all of your possessions are safely secured – whether in hotel safes or otherwise – when they're not actively being used throughout the day. By taking these simple but effective steps you can ensure that both yourself and your valuables remain safe while traveling around even the most high-risk locations!
Insure Your Engagement Ring Before You Leave Home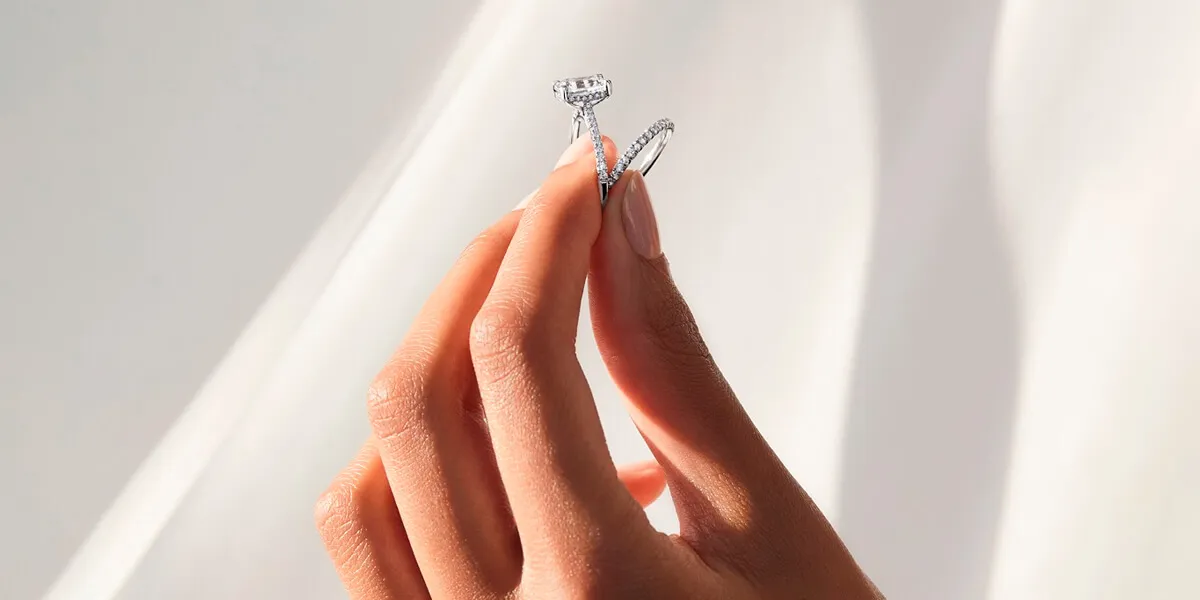 It's important to insure your engagement ring before you leave home for a variety of reasons. If something were to happen to the ring while traveling, it would be devastating not only emotionally but financially as well.
Therefore, you must take the necessary steps to ensure its safety and security: First off, contact your homeowners or renters insurance company about getting an additional rider on your policy. This will provide coverage in case of loss due to theft or damage while away from home.
In some cases, this could involve shipping the ring back for repairs if anything happens during travel. Second, consider purchasing additional insurance when flying with the ring through a third-party provider like Jewelers Mutual Insurance Group (JMIG). They offer specialized liability protection specifically designed for jewelry owners who are concerned about their items being lost or damaged during air travel.
Finally, make sure you always carry your engagement ring with you rather than pack it away in checked luggage where it can't be monitored by airport security personnel and may get misplaced among all of the other bags going through the baggage claim at airports worldwide. When packing up at night in hotels also keep track of where you store the item so that nothing gets left behind accidentally!
Have a Backup Plan in Place if Something Goes Wrong
When it comes to traveling with your engagement ring, having a backup plan in place is essential. No matter how careful you are or how secure the storage area may seem, there's always a chance that something could go wrong.
You might accidentally leave your bag unattended on public transport or misplace it at an airport security check-in. To protect yourself and your valuables, keep copies of all documents related to the purchase of your engagement ring such as receipts, appraisal papers, and insurance information.
It is also wise to take pictures of the ring before leaving home for comparison when you return from vacation just in case something goes awry while away. Make sure you store these photos securely either online or offline so they can't be accessed without permission.
If possible, invest in travel insurance specifically for jewelry items as this will provide some peace of mind if anything unexpected happens during your trip abroad with the ring.
Conclusion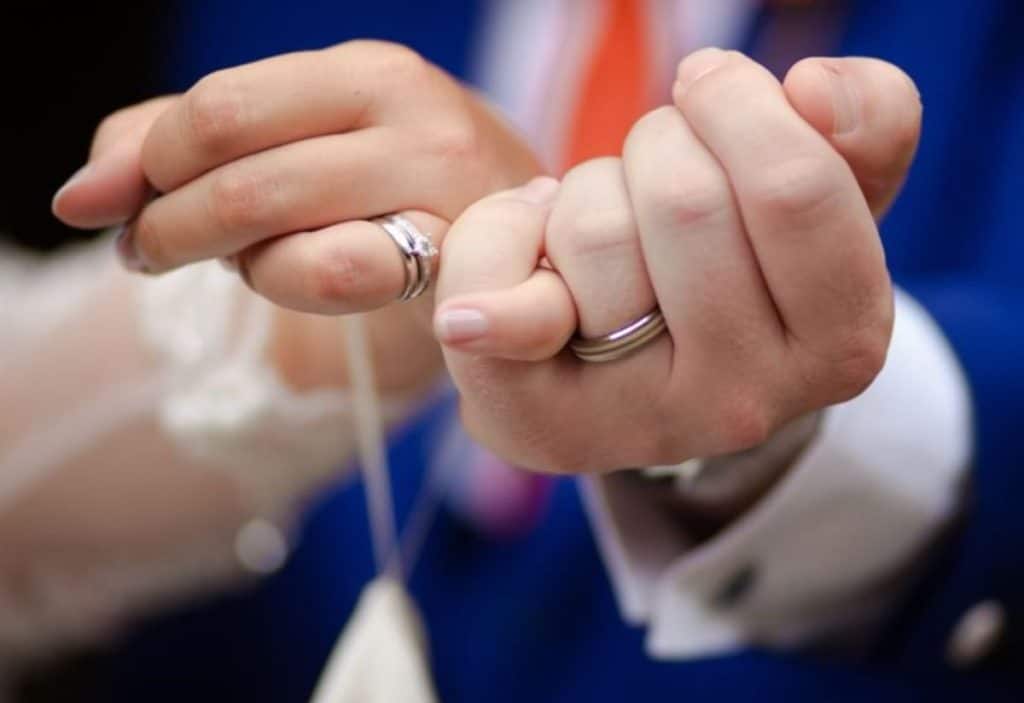 Traveling with your engagement ring can be a stressful experience! It is the symbol of your love and commitment to each other, so it's important to take extra precautions when packing and traveling with it. Consider using an anti-theft bag or pouch for added security while traveling.
Make sure you have adequate insurance coverage for your engagement ring in case anything happens while youre away from home. Finally, always keep your engagement ring on you at all times—never store it in luggage that will be out of sight.
With these tips and precautions, you'll be able to enjoy worry-free travel with your beautiful engagement ring as a reminder of the special bond between you and your partner.