As businesses move into the digital age, the need for reliable and efficient bookkeeping has become a priority. Crypto businesses are no exception to this trend, with many opting to embrace virtual bookkeeping as their primary accounting tool.
Navigating the Future: Embracing Virtual Bookkeeping for Crypto Businesses examines how such services can offer an effective solution to crypto-related financial challenges. From looking at secure data storage options to identifying popular service providers, this article provides comprehensive insights into making virtual bookkeeping work for your business.
Get ready to take control of your finances and discover how embracing virtual bookkeeping is paving a path toward success in the ever-evolving world of cryptocurrency!
Understanding the Benefits of Virtual Bookkeeping for Crypto Businesses
Cryptocurrency businesses have a unique set of accounting needs that traditional bookkeeping methods are not always equipped to handle. Virtual bookkeeping provides an ideal solution for these businesses, as it offers tailored services and features specifically designed with cryptocurrency in mind.
Understanding the benefits of virtual bookkeeping helps crypto business owners make informed decisions about their finances and operations. The primary advantages of virtual bookkeeping include cost savings, improved accuracy, real-time access to financial data, better security measures, scalability options for growing businesses, and compliance with local regulations.
By offering automated processes such as bank reconciliation and tax filing solutions, virtual bookkeepers can save time and money on activities that would otherwise be tedious or require significant manual labor. Additionally, they provide detailed analytics based on up-to-date financial information which allows companies to make more informed decisions regarding their budgeting strategies.
Virtual bookkeepers also offer increased levels of security when compared to traditional methods; this is especially important given the volatile nature of cryptocurrencies and the potential risks associated with them. Providing secure storage systems for confidential documents alongside encryption protocols for sensitive data exchanges between clients and vendors alike ensures maximum protection from online threats or malicious actors who might attempt to gain unauthorized access to corporate accounts or manipulate transactions without permission. Finally, by being able to scale services according to a company's growth trajectory while also adhering strictly to local laws related to tax payments, etc.
, virtual bookkeepers can help organizations optimize both short-term profits through strategic decision-making as well as long-term success via proper legal compliance procedures – something no other form of accounting service is capable of achieving in its entirety!
Implementing Virtual Bookkeeping in Your Crypto Business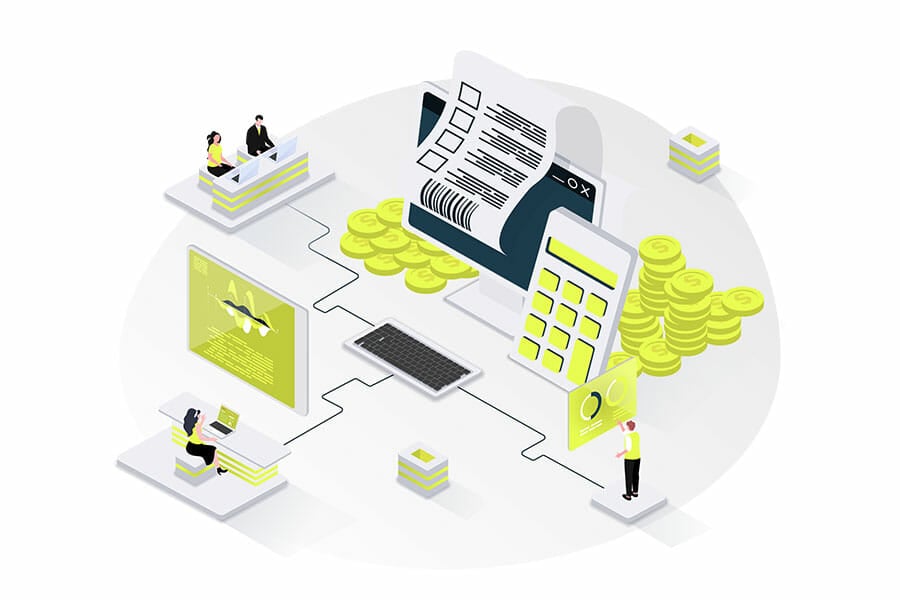 In the ever-evolving world of cryptocurrency, virtual bookkeeping is quickly becoming a must-have tool for crypto businesses. As companies increasingly move away from traditional methods of accounting and embrace digital solutions, they are looking to virtual bookkeeping as an essential component in their operations.
Implementing virtual bookkeeping into any business can be daunting; however, when done correctly it can prove extremely beneficial. For starters, having access to real-time information on transactions makes it easier to track income and expenses accurately and efficiently.
Additionally, companies will have greater control over their finances by being able to monitor activity across multiple accounts with ease. One area where virtual bookkeeping stands out compared to other forms of accounting is its ability to provide accurate reporting regardless of currency or location.
This eliminates the need for manual data entry which drastically reduces errors caused by human error or misinterpretation while also allowing users more flexibility in terms of generating financial reports tailored for specific needs such as taxes or budget analysis. Furthermore, using a cloud-based system allows businesses access anytime from anywhere eliminating the worry about server downtime due to maintenance or physical limitations such as power outages – ensuring that data remains secure at all times even if something unexpected should occur during day-to-day operations.
Finally implementing virtual bookkeeping into your crypto business offers complete transparency between you and your customers since all records are stored securely online making it easy for both parties involved in transactions without fear of lost documents or inaccurate numbers due to miscommunication
Optimizing Your Processes with Automation and Artificial Intelligence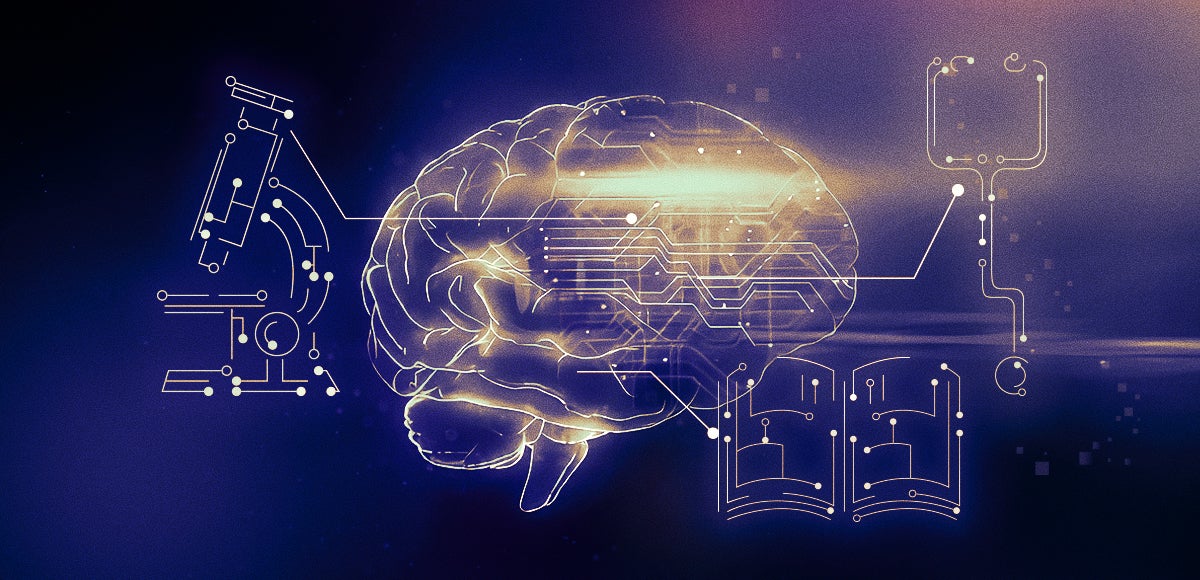 The modern world is filled with a plethora of new technologies that have the potential to revolutionize how businesses operate. Automation and Artificial Intelligence (AI) are two such technologies that can help companies streamline their processes, allowing them to become more efficient in their operations. For crypto businesses, these two concepts offer an unprecedented opportunity for growth and success.
Using automation and AI-driven solutions, virtual bookkeeping services can be tailored to each business's individual needs. By automating mundane tasks such as data entry and other forms of paperwork, crypto businesses can save valuable time while still maintaining accuracy and precision in the bookkeeping process.
AI also offers great scalability when it comes to managing complex transactions; by utilizing predictive analytics algorithms, companies can quickly analyze financial trends and make informed decisions about future investments without having to manually comb through large amounts of data every day. For those who are looking for ways to optimize their process management within a crypto business setting, the combination of automation & artificial intelligence is key—allowing companies to take advantage of improved efficiency while staying on top of changing market conditions.
From automatically generating invoices or sending out automated payment reminders via email or text message, these innovations provide streamlined strategies for keeping track of all transactions related to your virtual bookkeeping efforts. The result? A faster way towards achieving success in today's ever-evolving cryptocurrency landscape!
Best Practices for Keeping Accurate Records in Cryptocurrency Transactions
As the world moves towards a more digital future, many businesses have embraced cryptocurrency as an efficient form of payment. With this shift comes the need to keep accurate records to ensure compliance with tax laws and other regulations.
To help crypto business owners navigate this new virtual landscape, here are some best practices for keeping accurate records: 1. Maintain detailed transaction logs that include complete descriptions of each transaction, including date, the amount exchanged, currency type, and any applicable fees or taxes paid.
2. Make sure all transactions are properly documented via invoices or receipts with clear details on both sides of the exchange (e.
g., sender/recipient).
This can also be done electronically through platforms such as email or text messages. 3.
Use digital wallets provided by trusted services like Coinbase that track all payments made from your account so you don't have to manually log them yourself – saving time and eliminating potential errors that come from manually inputting data into spreadsheets or ledgers. 4.
Regularly review your accounts for discrepancies between actual balances and reported numbers to identify any fraudulent activity quickly before it causes further damage. Finally – use reliable software programs for tracking expenses across multiple currencies; these will save you time when preparing financial statements and filing taxes at year-end
Conclusion
As we move into the future, virtual bookkeeping is an integral part of any successful crypto business. By embracing virtual bookkeeping, businesses can make better decisions regarding their finances and gain a greater understanding of how their money is being used.
With increased transparency and accuracy in financial planning, crypto businesses will be well-positioned to navigate the ever-changing landscape with confidence and ease. Virtual Bookkeeping allows for more efficient operations while providing a secure platform for keeping track of financial information; it's a must for any serious crypto business that wants to remain competitive in today's market.