In recent years, the ethical and sustainable aspects of diamond production have come into sharp focus as consumers become more conscious of their purchases. As a result, many people are turning to moissanite diamonds as an alternative solution that is both socially responsible and environmentally friendly.
This article will explore some of the common myths surrounding moissanite diamond and why they're actually a smart choice for those looking for an ethical and sustainable option when it comes to buying jewelry. Well also discuss how these sparkly stones can be just as dazzling – if not more so – than traditionally mined diamonds without any compromise in terms of quality or beauty.
1. What Is Moissanite?
Moissanite is a lab-created stone that has been around since the late 1800s. It was first discovered by French scientist Henri Moissan, who found it in a meteor crater in Arizona. Since then, moissanite has become increasingly popular as an alternative to diamonds and other precious stones.
While visually similar to diamond, moissanite is actually composed of silicon carbide molecules and does not contain any carbon as the traditional diamond does. This makes moissanite more affordable and accessible than naturally mined diamonds for those looking for an ethical or sustainable option. Although it may be harder to find than in typical jewelry stores, there are many online retailers offering certified conflict-free moissanite at competitive prices.
2. The Debate Over Moissanite's Ethics and Sustainability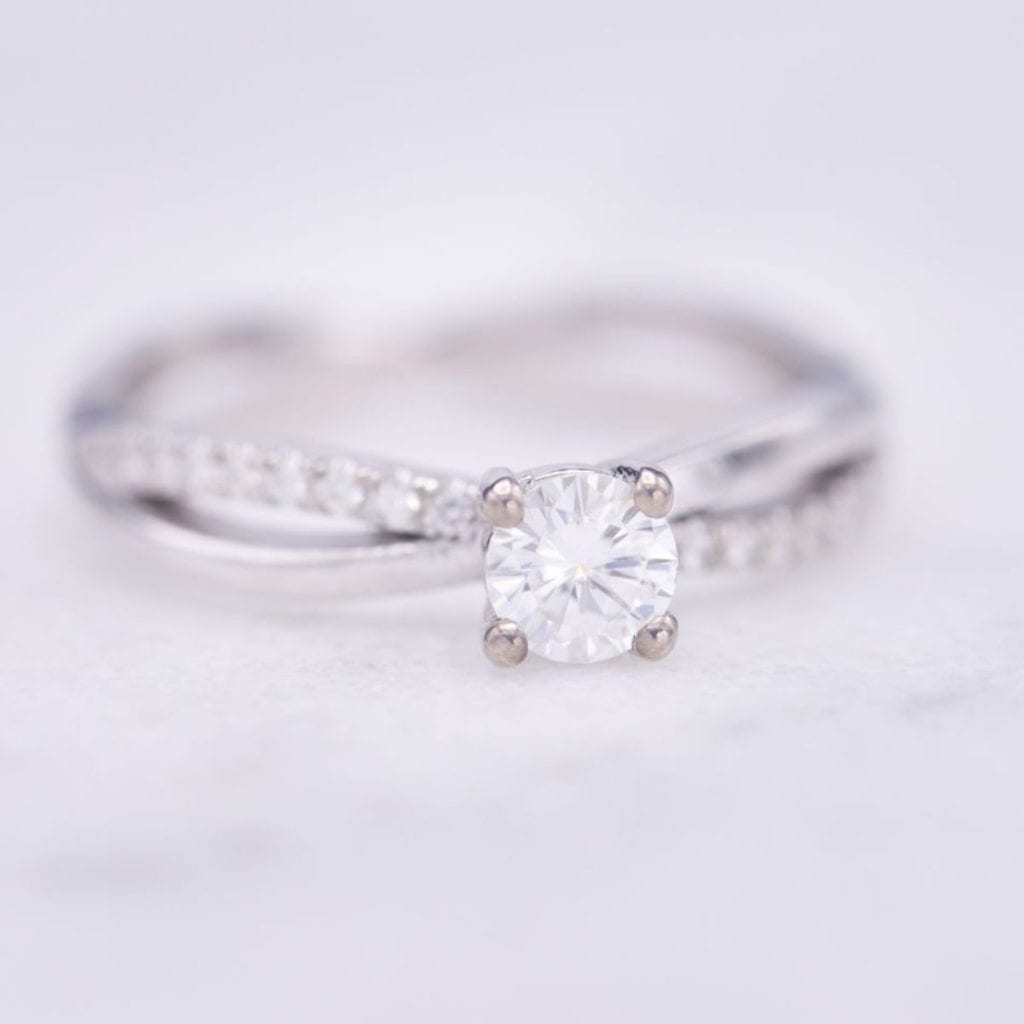 The debate over moissanites ethics and sustainability is one of the most controversial topics in contemporary jewelry making. While some argue that its production process does not cause any environmental damage, others maintain that it has a greater environmental impact than traditional diamond mining and processing.
On one hand, proponents of moissanite diamonds point to its low cost, affordability, and lack of conflict-related issues as reasons why they are an ethical choice. Moreover, they highlight the fact that synthetic stones require much less energy to produce compared to mined diamonds. On the other hand, opponents of moissanite refute these claims by citing evidence that suggests that their production relies heavily on chemicals which can have negative effects on both people and ecosystems when used irresponsibly.
Furthermore, many claims that since it is impossible to track or trace each individual stone from mine to market with certainty there is no way for consumers to be sure if their purchase has been ethically sourced or not. Ultimately then this debate will continue until more research into the sustainability side effects of producing these stones becomes available in order to shed light on this issue once and for all
3. Debunking Common Myths About Moissanite Diamonds
Myth: Moissanite diamonds are fake
Fact: Moissanites are real, lab-created gems made from silicon carbide crystals; they're not imitations of traditional diamonds. In fact, moissanite has some advantages over traditional diamonds in terms of their hardness and brilliance. They are also significantly more affordable than traditional diamond rings, making them an attractive alternative for those looking to save money on an engagement ring or other fine jewelry without sacrificing quality.
Myth: Moissanite is less durable than a diamond
Fact: One of the great benefits of moissanite is that it's actually harder and more durable than a diamond—and even better at resisting scratches! While both materials measure 9 out of 10 on the Mohs scale (the highest level possible), moissanite boasts greater durability due to its higher thermal conductivity rating and higher refractive index, meaning it will sparkle brighter with fewer imperfections over time compared to a diamond.
Myth: You can't tell the difference between a moissanite and a diamond just by looking at them
Fact: It's true that it may be difficult to distinguish between these two gemstones when simply viewing them with your eyes alone – but this doesn't mean they look exactly alike! A trained jeweler should be able to tell the difference between a moissanite stone and a genuine diamond using magnification tools such as loupes which magnify objects up close for detailed examination. Furthermore, there are several tests that can easily identify each type of gemstone including specific gravity testing where liquid solutions are used to discern differences in weights based on density levels unique to each material.
Conclusion
In conclusion, it is clear that Moissanite diamonds are ethical and sustainable. They provide a great alternative to traditional diamonds, without compromising on quality or beauty. While some myths about them have been debunked in this article, more research has yet to be done on the sustainability of these gems.
Ultimately, if youre interested in purchasing an ethically-sourced diamond substitute for your engagement ring or other jewelry pieces, Moissanite is a great option worthy of consideration.